Hadith: Prophet Muhammad (S) said: There is a month between Rajab and
Ramadan that many people neglect. In that month, deeds are presented to the
Lord of the worlds. I would like my deeds to be presented while I am fasting.
(Sunan an-Nasai)
As we are approaching the blessed month of Ramadan, this is a reminder to promote healthy living in our children by observing a few good habits, such as:
1. Maintaining good hygiene. Please read this article by Sound Vision for more details https://www.soundvision.com/article/reinforcing-good-hygiene-practices-from-an-early-age
Please ensure students observe cleanliness in their hygiene, clothes, and iman. Talk to them about mentally preparing for Ramadan by abstaining from negative talk and habits and limiting electronics; spiritually preparing for Ramadan by learning new duas, and surahs, reading more Quran, fulfilling fard, sunnah, and nafl salah; physically preparing for Ramadan by keeping clean habits, watching their diet, and getting enough sleep.
2. To promote environmental responsibility. Allah (Subhanahu Wa Ta'ala) commands human beings to avoid doing mischief and wasting resources as these acts cause degradation of the environment. At Sunday School, water bottles are provided for our students; however, we have seen an increase in wastage. Therefore, we are recommending parents send reusable water bottles with their students. There are a number of filling stations at school available to students.
Going green or being environmentally conscious is not a new phenomenon in Islam. The Quran has guided us to do our part as Khalifas (guardians) of the earth. Eat and drink: But waste not by excess, for Allah loveth not the wasters (Surat Al-A'raf 7: 31).
Turkey & Syria
MEC Sunday School is partnering with Helping Hands USA to raise funds for Turkey and Syria.
Please share the following link and attached flyer widely:
http://hhrd.org/MECSundaySchool4Turkey
Classroom Ice Cream Competition
Final Sunday for our theme week! The class which participates the most and is the most creative will win an ice cream party on March 12th. Please keep all attire Islamically appropriate. Please see the attached flyer for more information.
Mar. 5th's Theme: Favorite Cartoon Character 
Ramadan Planner Contest
Open to 9th & 10th graders, students are encouraged to create their own unique one-page Ramadan Planner. The flyer was given to students in class, along with samples. The winning design will be shared with the school community. The deadline is March 12th. Submissions should be mailed to principal@mecsundayschool.org.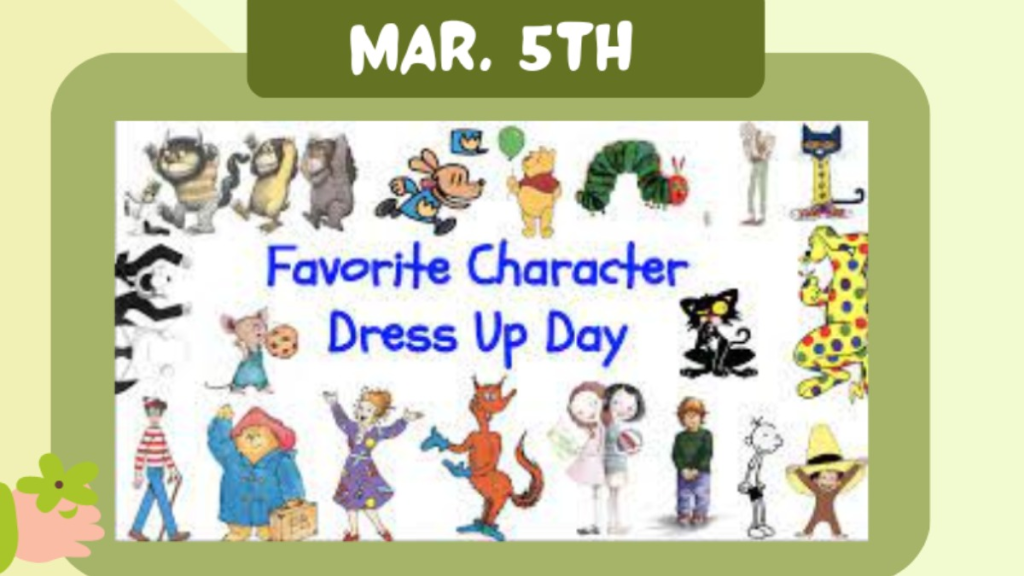 Resuming In-Person Assembly For Students
We are looking to resume assembly in the gym for students starting the first week of Ramadan, In Sha Allah. Parents are requested to drop their students off as usual. Due to the number of students, we are not allowing anyone aside from staff to attend the assembly. Assembly will start at 10:05 am to 10:15 am and have the morning dua and announcements. Classes will start at 10:15 am.
Classroom Penny Drive
Sr. Mazharunnisa Ahmed suggested a penny drive to raise funds for Turkey and Syria, especially during the blessed month of Ramadan. This fun initiative will teach our students the importance of sadaqah in a fun way. Please see the attached flyer for more information. In Sha Allah, we will provide jars ready for each class.
Dhuhr Salah
Dhuhr Salah in the school and masjid will begin promptly at 1:40pm.
Please see the enclosed list of class grade/sections who will be performing Dhuhr Salah in the masjid.
Dismissal
Dismissal from the school and masjid 1:50pm

We highly encourage parents to come and pray with their students in the masjid to give them a feeling of safety and community. We also ask parents to be patient during dismissal as we safely navigate students from different areas.
Please consider signing up to volunteer during dismissal time. https://forms.gle/isn1m6BigqCa2XWDA.
Google Classroom
Please use the following information to log into Google Classroom or reset password:
Email: firstname.lastname@mecsundayschool.org
Password:
DOB in the following format, including dashes: yyyy-mm-dd
If you have issues with the password, use the "forgot password" option to reset the password. If you continue to have any issues with Google Classroom, please contact Br. Afan at Afan@mecsundayschool.org